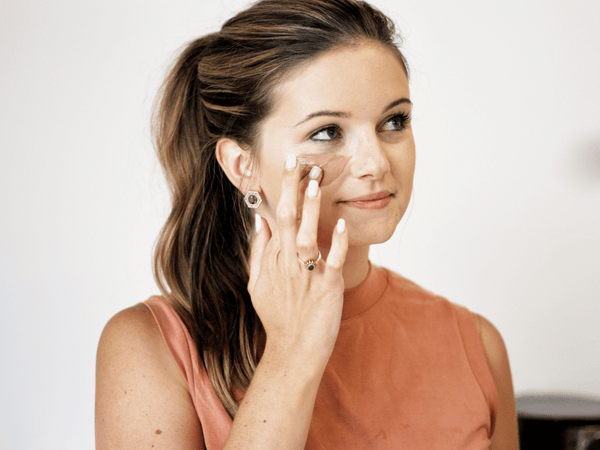 Facial masks are nothing new, but boy are they super duper popular at the moment. They can do so many special and specific things for our skin and can feel indulgent and luxurious since they aren't meant to be part of a daily skin care routine. A hot ticket mask at the moment — ones that include red clay. Red clay masks are perfect for all skin types. Young, acne prone skin and even dry, more mature skin. The eb5 Red Clay Mineral Mask is so versatile and can revitalize any face with its powerful and detoxifying ingredients.
There are so many masks on the market. So what makes red clay so good at brightening, smoothing and removing impurities in the skin? Well, red clay in particular, contains high levels of iron oxide, which is great at doing all three of those things. Its high iron content makes it a go-to skin mask for when your face needs a bit of a detox.
The ingredients in our red clay mask bind to dirt and other impurities and traps it in its pasty form until it fully dries and is ready to be washed off with warm water.  We all have impurities in our skin and deep inside our pores, but because of this mask's ability to withdraw toxins, red clay is highly beneficial for acne prone skin.
But it's not only for acne prone skin. It smoothes and firms any type of skin. While absorbing impurities, it uses Montmorillonite to promote proper cell turnover, making it also ideal for aging and mature skin.
Some qualities users have noticed about the the eb5 Red Clay Mineral Mask? Its ability to: 
Smooth

Tighten

Soften

Refresh

Clear blemishes
Give your skin a dose of detox with the Red Clay Mineral Mask. Summer is over, and odds are, it spent a good amount of time in the sun. Besides that, our skin is exposed to damaging toxins each and every day. One of our new favorite combos? The Red Clay Mineral Mask once or twice a week, followed by antioxidant rich Vitamin C Serum, and of course, rich, nourishing moisture.
Since we suggest only using the Red Clay Mineral Mask sparingly, here are some times when it might be most ideal to indulge: 
Before a night out, to create a smooth and radiant canvas for makeup (or no makeup!) You'll be glowing.
When you face feels clogged and oily, and when you have a blemish or two
Once a week to revitalize skin, remove dead skin cells and extract toxins straight from the pores