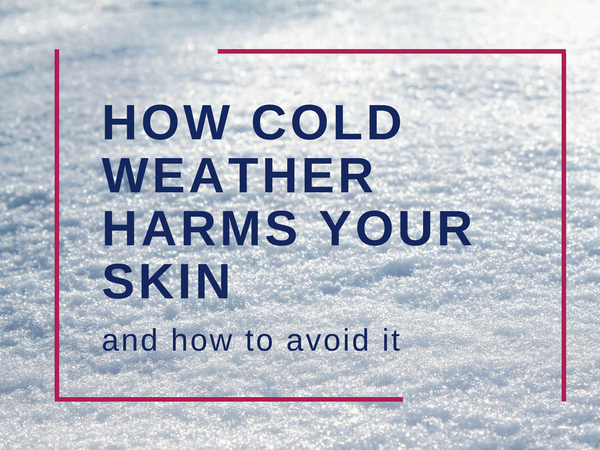 As the temperatures have began to dip, I've began noticing a few things. My lips are super dry. I've been making DIY lip scrub and using my favorite lip balm like a crazy woman. My nails are more brittle. I paid for a manicure last week and two have already broken! My skin is drier and itchier, and I feel the need to moisturize all over as soon as I step out of the shower. But, you want to know what isn't feeling wintry effects? My face! Thanks to

eb5's Intense Moisture Anti-Aging cream
.
Whether you invite the brisk cold weather with open, sweater-covered arms or consider it the bane of your existence, it takes a toll on your skin either way. Achieving perfect harmony between our skincare and the havoc that winter wreaks can be difficult. Skin is extremely delicate, and winter… not so much.
But we at eb5 (and our millions of customers) know that our Intense Moisture Anti-Aging cream is the be all, end all product that will properly hydrate skin and keep it moisturized through the harsh winter months. Here's how cold weather affects your skin, and why the Intense Moisture Anti-Aging cream is the solution you've been searching for.
1. Harsh winter weather brings along dry, low humidity air. That dry air strips our skin of almost all its moisture, leading to uncomfortably dry skin, blotchiness, rough patches and even acne. Why acne? Because as the skin dries out, dead skin cells start to build up and clog pores. This is why some believe that winter is the worst season for acne.
2. As it gets colder, we turn up the heat in our homes, cars and offices. Heat is drying, too and only makes skin drier.
3. Because the temperature drops, we tend to take hotter showers and baths. Hot water is drying to the skin. In the winter months, it's actually ideal to take warm baths and showers.
All of these factors combine to create an unsightly and unideal situation for your skin. Rather than apply moisturizer after moisturizer, try
eb5's Intense Moisture Anti-Aging Cream
. It's a one-stop-shop for winter skin and is formulated to hydrate effectively with only a small amount. And, it includes nourishing ingredients like Vitamin A, E, Comfrey Root and Oat Kernel Proteins to keep skin moisturized and smooth. Do it for your skin — it's begging you!