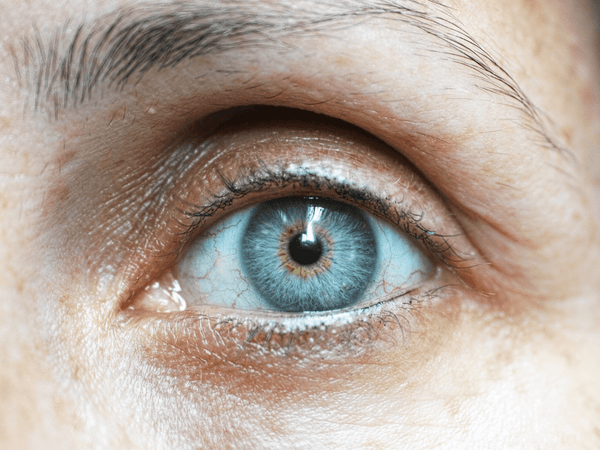 Aging doesn't have to be dreadful. With it comes beautiful things like wisdom, grandchildren, a world full of experiences and unforgettable memories. And yes, it does typically bring along a few unwanted friends — the physical signs of aging. Meet fine lines, wrinkles and crow's feet — turns out, we can push them off a bit longer with just the right anti-aging skin care made with intentional, nourishing ingredients.
Let's start with step one. Address stubborn signs of aging with the first step in your skincare routine — cleansing. Know what to look for in your anti-aging facial cleanser. Sometimes, we tend to focus more on the products that come after cleansing — the ones that remain on the skin instead of being washed off. But the type of cleanser you're using to wash away the day's dosage of makeup, oil, dead skin and dirt actually does matter… a lot.
The products you use on your face change as the years go on, because our skin actually changes, too. The same products you used as teenagers or young adults may not be as effective or beneficial as you age. This is true for nearly every step in your skin care routine including the face wash, moisturizer and speciality products you use. For example, you might have ditched your acne products for reparative, moisturizing products. It might be time to switch harsh exfoliating or foaming cleansers for one that's gentle and specially formulated for mature skin.
The best cleansers for mature skin should:
Gently cleanse the skin

Gently exfoliate without being too abrasive

Moisturize and hydrate

Remove makeup, oil and dirt all at once

Be super gentle on sensitive skin
When looking for the best cleanser for mature, you should look for one that is essentially a one-stop-shop for simply, yet thoroughly, cleaning the skin. It should remove excess oils, dead skin cells and makeup without being too abrasive and drying. Dry skin not only visibly looks older, but it can cause skin to actually age quicker, as well. A cleanser for mature skin should be gentle and hydrating, creating a smooth, healthy canvas for other anti-aging products that follow. It should leave skin feeling properly cleansed and fresh.
While certain anti-aging cleansers are specifically for mature skin, they're gentle enough for all skin types — oily skin, dry skin or combination skin.
What makes eb5 Exfoliating AHA Cleanser perfect for mature skin?
The eb5 Exfoliating AHA Cleanser is just about as gentle as it gets. It's a soap-free facial cleanser — a plus, since soap can be overly drying on skin. It contains no physical exfoliants, but instead uses AHA (lactic acid) that gently removes dead skin, while moisturizing at the same time. It cleans skin and leaves it feeling refreshed and hydrated  — the two main things one should look for when searching for a cleanser for mature skin.
Curious as to what others are saying about the eb5 Exfoliating AHA Cleanser? Read their thoughts and opinions.
Great Skin Care
"I am 77 years old and have used this product for years now. People say "Your skin looks great!" It's a  must-have — it lasts a long time because you only need a very small amount."
Long time user.
"I have used eB5 for over thirty years. I am often complimented for not looking my age."
I love eb5!
"I bought this about two weeks ago and notice a big difference in my skin - love it."
Great cleanser!
"I've used this eb5 cleansing cream for about 12 years and I never want to be without it. It is gentle, works very well, and does not dry out my skin. I always follow it up with the eb5 anti-aging skin cream and then I put on my makeup. Love, love, love eb5!"
Love this cleanser!
"I received this product a month ago and have been using since then and I definitely see results! The appearance of my skin has improved greatly! It's a must in my skin care routine! Definitely recommend this product to any family or friends!"