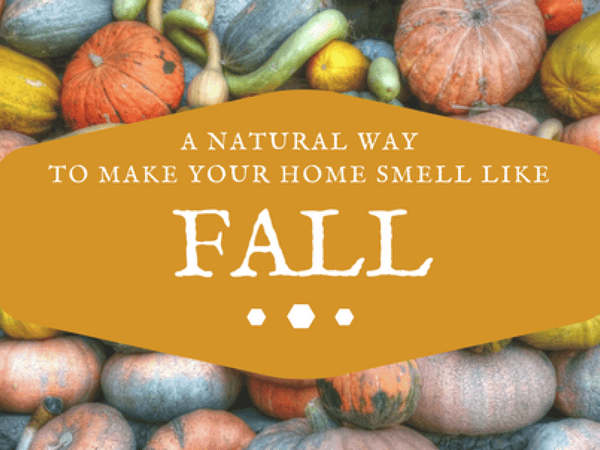 Summer always seems to leave before we're quite ready for it to. Well, maybe that's a subjective statement. Surely it depends on where you live and how brutal a summer's climate can be. Nonetheless, we're always greeted with an equally enchanting and welcoming season that makes us all smile at the changing leaves, crisp air, pumpkin patches and flavors that this time of year brings.
The first day of fall is September 22, but you don't have to wait until then to fully embrace it. Begin transitioning your home with the change of seasons by making your abode smell like the blissful scents of fall. 

But not in the typical way with candles or wall plug-ins. Get warm notes of autumn circulating in an all natural, chemical-free way.
1. Start with simple ingredients like a couple orange peels and a couple cinnamon sticks. Delve even more into the fall spirit with apple slices and cloves.
2. Place all ingredients into a pot and cover with water.
3. Bring to a boil. Once boiling, reduce to medium, so the concoction simmers.
The aromatics within the kitchen will be evident in no time, swirling throughout the rooms of your home.
Welcome autumn! As the temperatures begin to cool, skin can become dry; dry skin is dull and leads to aging. eb5 anti-aging skincare keeps your skin moisturized, nourished and pampered during all of the seasons woes. So enjoy those brisk fall walks, and take it all in. Ahhhh…