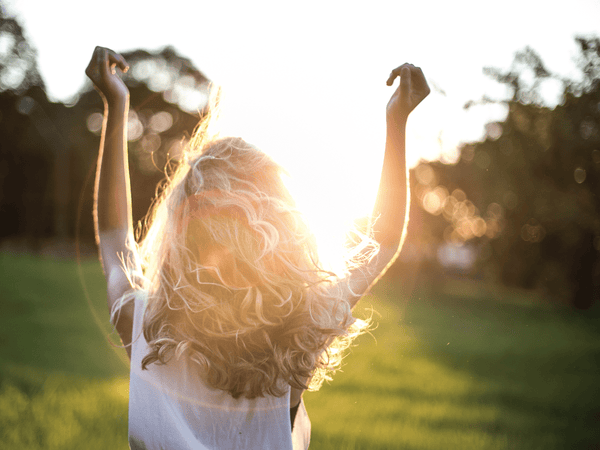 March 20th is the first day of Spring, and you know what that means: the sun is finally coming out, the days are getting warmer, and the flowers are starting to bloom. But is your skin ready for Spring? The dry, cold winter months can leave your skin dehydrated and dull. We've got the tips to get your skin glowing again for springtime!
Check Your Products
Before doing anything else, check all of your products and make sure they aren't expired. You may not even realize it, but many of your jars and bottles could be past their best-by dates! To ensure you're doing the best for your skin, it may be time to replace some of your go-to products. Check out this article to learn more about skin care product shelf life.
Use SPF
This is our number one tip a spring approaches. Though you should be applying SPF year round, it is especially important to make sure that your skin is protected when you start spending more time outside. Wearing a foundation or moisturizer with SPF daily is a simple way to keep your skin wrinkle free.
Exfoliate
Is your skin dry and flaky from those harsh winter months? Time to start exfoliating! Removing dead skin cells will rejuvenate your skin and give you a healthy glow. Using an exfoliating cream cleanser like this one will nourish the skin while gently exfoliating. As opposed to harsh physical exfoliators, eb5 uses Alpha Hydroxy Acids to eliminate those dead cells without irritating your skin.
Use Eye Cream
With the sun finally peeking out, you may find yourself squinting more and more. To counteract this and prevent crow's feet, you should apply eb5 eye cream at night to firm and moisturize delicate eye skin.
Combat Oily Skin
Does the warmer weather make your skin feel oilier than ever? Oily skin can lead to blemishes and larger appearing pores, but adding an acne serum like this one from Nurture My Body can help keep that oil under control. We love this one because it's all-natural and promotes clear skin with an even texture.
Brighten Your Skin
Long, dark winter months can leave your skin looking dull. eb5 Vitamin C Serum can help to brighten and even your skin tone in time for spring. When applied before your moisturizer, this serum promotes collagen production and brightens your skin, giving your skin a more youthful look.
Don't Forget Your Lips
It's easy to forget your lips when it comes to your skincare routine. When you're spending time outdoors and in the sun, you should apply a lip balm regularly to keep lips hydrated and supple. We love this one from Ski Balm because it contains SPF 30 to keep your lips from getting sunburned on those warm, spring days.
As spring approaches, there are plenty of ways to bring your skin back from the dead after winter. With an eb5 regimen, you are sure to have glowing, rejuvenated skin for the warmer months ahead!