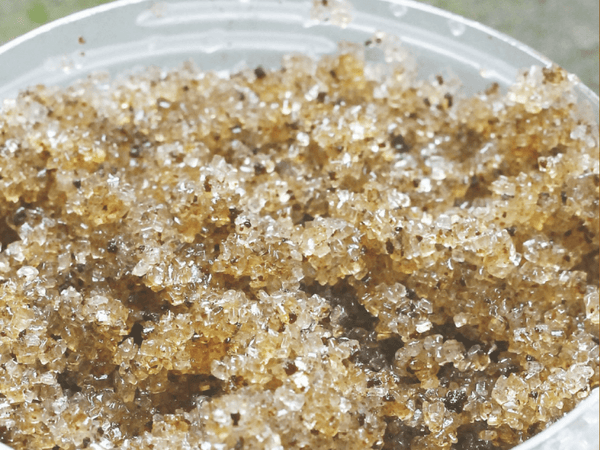 Natural homemade body scrubs are awesome for a few reasons. You know exactly what's going into them. They're fun and cost-effective to make and this time of year, they make great gifts! You might want to keep a jar of this particular mix for yourself because it includes one of the seasons most sought after scents… or flavors — pumpkin spice! When you're making this sugar body scrub, it will certainly smell good enough to eat! Here's what you need:
1 ¼ Cup Brown Sugar
1 TBSP Pumpkin Pie Spice
¼ Cup Light Olive Oil or ⅓ Cup of Coconut Oil, softened
½ TBSP Vanilla Extract
It sounds like you might be making a delicious loaf of pumpkin bread, but trust me, this sugary body scrub will make anyone on your list this holiday season very happy! (Including yourself. Make an extra batch for yourself.)
Mix together the brown sugar and pumpkin spice.

Next, mix in the oil and vanilla extract.

Store in mason jars for 2-3 months at room temperature.

Add twine or ribbon and gift tags if using as gifts this holiday season!
Beautiful, glowing and youthful skin doesn't have to be complicated. Ingredients from your pantry to make a shower scrub or a couple potent ingredients to treat the signs of aging. That's what eb5 anti-aging skincare uses — Vitamin E and B5 as its two main ingredients to effectively treat the signs of aging. Don't believe me? Try it for yourself!